---
This morning I was preparing dosas on one burner, tea on the other, loaded the cooker with dal and rice and kept the milk for its ceremonial boil. While I worked with precise hand movements, frequently peeping at the clock which is purposefully running few minutes faster. I realised I was in the zone. I lined up the tiffin boxes and filled the water bottled. I also added a periodic holler at 5 minute intervals down the bedrooms. In one of the rooms I could hear an argument about
how much toothpaste to take
, gaining steam.
This was ok, nothing I can't manage remotely. It was the other room with pin drop silence that was making me anxious. Before I marched into that room, I turned the browning dosa, poured another dollop of batter and spinned it with my ladle.
These high intensity workouts in the kitchen must ring a bell with some of you. Today was our first day at school. But there's no bus waiting to catch. There's no fear of getting remarked "late arrival" in diary. No last minute ironing of uniforms. No worries of not following the snack schedule. But this morning I am strutting in a frenzy. I want-to-be and have-to-be on time to open the front gates of our new school. Even though it is for 5 kids. Once a slacker, always a slacker.
Doing the talk and walking the talk is quite different, I realise. Rewind a year ago, I would have been readying things for my childrens' school, buying uniforms, toolkits, shoes etc. Eager to ship them out of the house. What had conspired and took us with a whirl is interesting to reflect upon today. Even though I keep saying that we have read John Holt and knew Sudbury Valley Schools, I hardly think we (my husband and I) ever came close to thinking of starting a school. Those were things we talked at tea parties with friends and cousins' meet. It had just remained good material for gyan charcha. When it came to pick a school for our kids we put them in a school that seemed the most pragmatic to us.
Maybe we were waiting for people like us to find each other. We found them indeed, a small group with a passion to create change. We disagree and debate on the silliest of the things, but we stuck to each other. Because we knew that was the only way this could work. Since then, it has changed everything. Forever. For our children life will never be the same again. I don't expect them to be special. What they will have is a very unique childhood. I hope they will grow up to be self aware and fearless. Call it opportunity if you will, but I understand it is a difficult one.
I opened the locks in a rather contemplative mood. Self doubt comes naturally to me. The empty large rooms stared at me. Plain white walls demanding action. Few hundred books scattered on the floor waiting to be stacked up. The mess that needed to be cleaned. The path less travelled is difficult, I mock at myself. I take a deep breath, one day at a time. I turn around to find my partners-in-crime and their children. Screaming and screeching the kids were just happy for no reason. It is their first day too and look at me. My co-facilitator's presence is assuring enough that we are in it together, I felt at home. We don't know it all and will never do. This ever changing world and the children in it are all different. There is really no one-size-fits-all.
We have come a long way but today we begin. I hope we maintain our eagerness to accept change and be open. Be inclusive and tolerant to all in our community. Rise up to every challenge. There are many things that we offer in a learning environment like this, but If I were to pick one precious thing then it is
time
. The luxury of time. Boundless with no commitments.
I recently learned to swim and one of the initial lessons were to learn to float. I simply couldn't do it. I struggled while all kids around me went on to the next level. The coach repeated that I need to relax my muscles. Finally when I got it I realised what he meant was
let go
. The moment I let go, I could see how much fun it can be. It is difficult to explain how that realisation happens. I simply didn't let myself be. This is something we hope to offer in this learning environment. Self discovery!
Looking forward to many such discoveries in years to come. Sharing few pics of the day.
---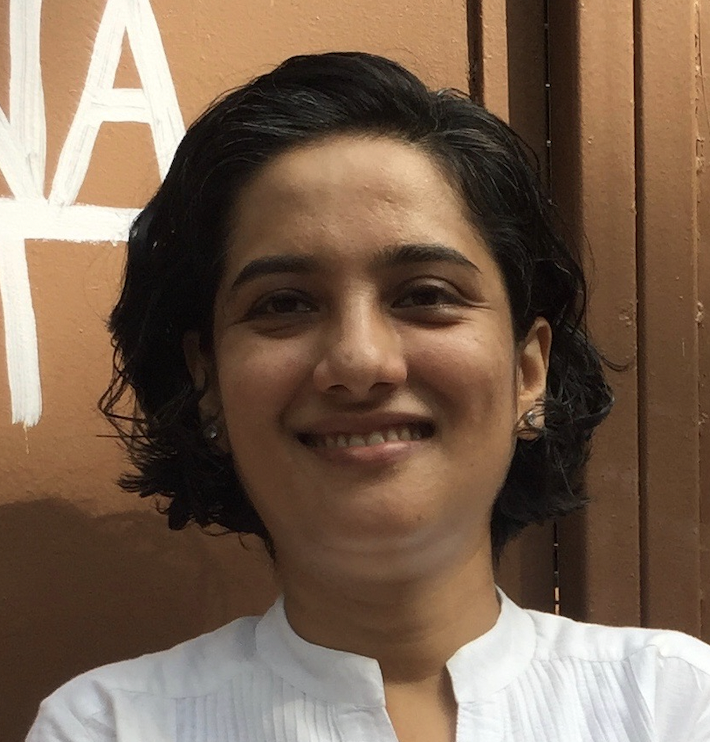 Rajitha is the co-founder and facilitator of the Learners Collective Foundation